By Miss Cellania via Neatorama
Amazing coincidence, karma, or just plain luck? Any way you look at it, these people were in just the right place at just the right time. 
1. Despite being very dead, the tyrant Nero still managed to crash Napoleon's 1804 coronation. Napoleon had celebrated by releasing a balloon towing a giant crown, which floated 700 miles and landed on Nero's tomb.
2. Pilot David Zehntner and his wife were flying their Cessna 182 over their home in 2012 when they noticed a stranger in the driveway making off with their trailer. They followed the truck for miles and called the police from the air. The hapless robber was quickly nabbed.
3. Viking Sigurd the Mighty famously conquered northern Scotland in the ninth century. But after decapitating Mael Brigte the Bucktoothed, Sigurd attached the head to his saddle as a trophy. On the ride, Mael's bucktooth pierced Sigurd's leg and caused a fatal infection. Sweet revenge!
4. Dorothy Fletcher had a heart attack on a flight to Orlando in 2003. When an attendant asked if any doctors were on board, 15 cardiologists stood up. They were en route to a conference. Needless to say, she survived.
5. Civil War Union Corporal Barton W. Mitchell found an envelope on the road holding three cigars wrapped in paper. Tucked inside were orders from Robert E. Lee detailing the Confederate army's next moves. The Battle of Antietam was the result.
6. An Indiana man was playing an art-themed board game in 1999 when he noticed that a Martin Johnson Heade painting in the game looked like one he was using to cover a hole in his wall at home. Turns out, it was the real thing. The man sold it to a museum for more than $1 million.
7. American novelist Anne Parrish was browsing in a Paris bookstore in the 1920s when she found one of her favorite childhood books. She opened the flap and saw her name scribbled inside-it was her old copy.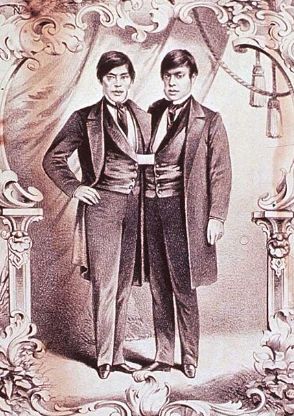 8. In 1865, Eng Bunker was drafted to join the Union army. There was one problem: Eng had a conjoined twin, Chang, who had not been drafted. (In their youth, the duo from Siam toured as public curiosities, giving birth to the term Siamese twins.) Neither Bunker brother went to war.
9. When Lewis and Clark learned there was no water route through the Rockies, they realized they needed horses to cross the terrain. But all the horses belonged to a local Shoshone tribe, so the adventurers asked Sacagawea to broker a deal with the tribe's leader. When she arrived for the meeting, she discovered it was with her brother. The team got its horses.
10. In 1942, Rev. Frederic Gehring found a young girl in the Solomon Islands' Guadalcanal and called her Patsy Lee, after the brand of hat he wore. After reading an article about her, a Singapore woman argued that Patsy Lee was her daughter who had been lost at sea-Patsy Li. A blood test confirmed that Patsy Lee was indeed Patsy Li.